What Makes ReformerFit Great?
Keeps You In Place & Steady

Silicon cacking & fitted cover prevents you from slipping.

Keeps You Dry & Cool

Moisture wicking keeps you cool during workouts.

Keeps You Clean & Safe

Antibacterial fabric creates a barrier between you and the carriage to keep you protected from dirty Reformers.
What Our Customers Are Saying!
Trusted by Thousands of Customers and Featured in Club Pilates Stores All Across the US!
Having a reformer cover means I no longer have to worry if the person before me fully cleaned it or not. This product covers the entire reformer carriage as well as the shoulder blocks and the headrest. I love the color. The cover does not shift during class and fits the reformer perfectly. It's easy to 'install' before class and just as easy to remove and fold up after class.

ReformerFit covers the shoulder blocks and has a pocketed back to the head potion that allows you to slip it over to hold it in place. Using mats feels more hygienic but it also helps those who may otherwise have sensitivities to the cleansers/cleansing cloths used on the reformers after each class. It's worth every penny. I'll be ordering at least one more and I've recommended them to so many classmates that pretty soon, we will all have one!

Love this cover for it's ease of use and sanitary protection sweat whicking properties. Highly recommend!

This is the one for you! As an avid pilates addict, I was looking for a reformer cover that would check my boxes.

✅ moisture wicking

✅ outstanding grip

✅ soft fabric

✅ perfect fit

✅ sanitary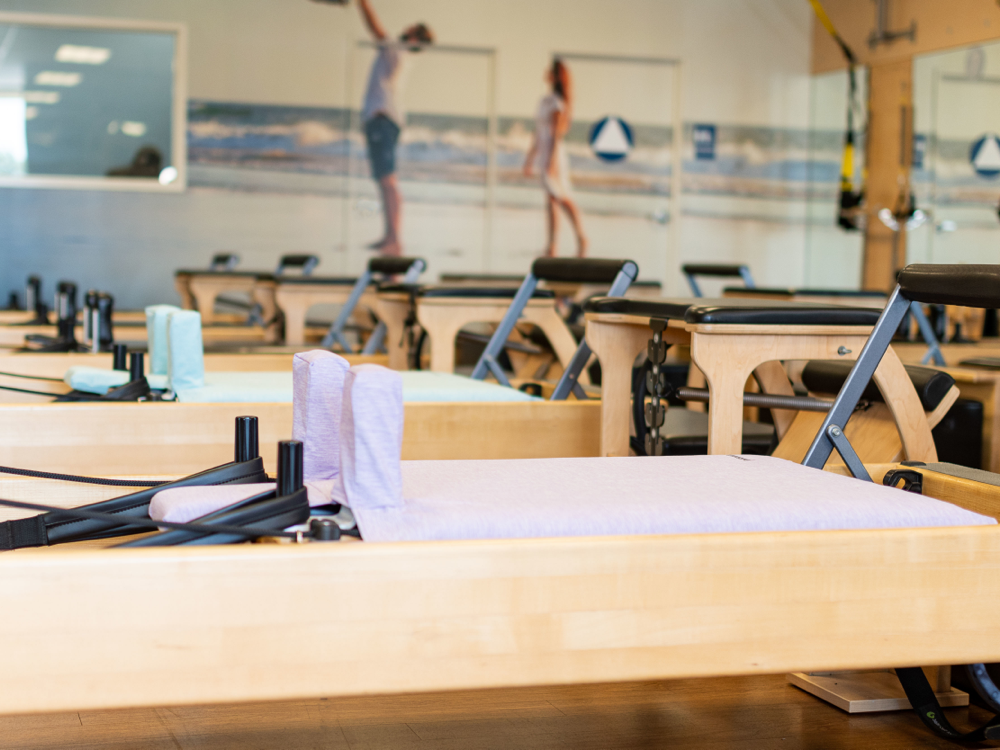 Our Commitment To Sustainability
Discover more about what ReformerFit does to keep the environment clean and our customers happy!
Sustainability in Mind

We partnered with a environmentally focused factory and pick primarily recycled fabrics in an effort to do our part towards a cleaner planet.

Made In North America

All our products are designed in California and made in North America with only the highest quality materials.

Easy to Use + Clean

The headrest area doubles as a carrying pouch and ReformerFit is machine washable and dryer safe!